Siivir Caravan Oy
Who we are and what we do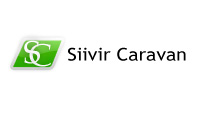 Siivir Caravan was founded in 2003 in Vanhamoisio, Porvoo. Our business area is the rental of excellent traveling cars and wagons that satisfy all our clients needs at low prices and on flexible terms.
Our traveling cars are easy to operate and comfortable to live in. You can stop wherever you like without reservation in advance.
Complete satisfaction of our clients is very important to us.